THE EMAPS MISSION IS SIMPLE
Emaps is one of the longest trading car engine tuners in the country. Our back ground started in car mechanical repairs and engine rebuilding so we know all about engines.
For the last 20 years Emaps has been writing and dissembling engine software allowing our experts to adjust and tune car engine software. As we write and develop our remaps we can adjust or custom the software to your requirements.
Hi Simon, firstly, thank you very much for accommodating me for my remap six weeks or so ago.I have done a few thousand miles since you carried out the remap and I am seriously impressed with it! I am really impressed with how much faster it accelerates past 70mph – there is just no slow down in acceleration. On the rare occasion that I can drive at a reasonable speed on the motorway, the car now returns about 60 miles extra per tank – not too shabby! I seem to change my car frequently and the thought of "upgrading" to an M3 has been appealing recently and I have also been looking at other marques. All of my searches have come back empty when I look for power, space, economy. In all honesty I do not think you can buy a better all round car for the money (15-18k). The only criticism I have for the car is that it does need 4WD in the damp/wet as is cant get the power down. Also, thank you for recommending that I get rid of the run flat tyres, I now have and the ride/steering is improved.

Mr G Hudson (BMW E92 335d)

Hi Simon, I have now had a chance to have a full play/test of the new map after a 1000+ mile trip and thought I would pass on my comments. The most noticeable difference post-map is the urgency of the car to provide the power. Pre-map, the car was very hesitant when applying the loud pedal. It would almost think twice before going, whereas now, when the accelerator is pressed, the car instantly responds with an abundance of extra power/speed. This makes the car far more drivable and far less frustrating than it was previously. Motorway miles are now eaten up with little effort or strain on the engine. It almost glides up to licence-losing speeds to the point where you dont even realise the speed you are doing if failing to glance at the speedo. This is aided by the increased torque which makes hill-climbs a treat rather than a trial. Furthermore, when partaking in a more spirited drive the difference is phenomenal. It almost feels like a model up from what it was. Power delivery is smooth, instant, and progressive and is also consistent throughout the rev range. All-in-all I can see no downsides to getting the map done. It was well worth the investment and hopefully, under normal driving, I will also see an increase in mpg too.

Mr C Fletcher (BMW E92 325d 197bhp)

Just want to say thank you for the great work you did on mapping my car. My BMW E63 635d engine was taken from 286bhp to 350bhp and the torque from 580m to 700nm very impressive. It now feels so much smoother and the response is just great and the power delivery is so much smoother and the response is just great and the power delivery is so much smoother.

Mr M Farina (BMW E63 635d)

Given that petrol engines dont respond as well to a remap as diesels, I was extremely pleased with the work you carried out on my 2.0 litre petrol BMW 318 convertible. The torque is far better and more usable, the power delivery more progressive but beyond all, the engine runs so much smoother to the point where its like driving a different car. Any hesitation or flat spot has now totally gone. Even my wife immediately noticed the difference ! Im very pleased indeed with your work. Thank you.

Mr C Barlow (BMW E46 318i)

Dear Simon, it was nice to meet you on Thursday, my car is amazing, I am really enjoying the drive after the remap, I have gained extra bhp and torque which makes for an exciting drive. I have recommended you to friends and family. If there are any qashqai drivers out there Simon is the man!

Mr A Cruickshank (Nissan Qashqai 1.5dci 105bhp)

Hi Simon,Just wanted to say a quick thank you for all your service, Simon for the excellent communication and the amazing remap in my A5 3.0 TDI. As you can see in the attached photo I am now easily receiving close to 50mpg with unbelievable power and torque. After filling with fuel today my on board computer now tells me I have 445 miles for a full tank where before it was 385 miles. Thank you again and I will recommend your services to anyone looking to have their car remapped, thanks Mark.

Mr M Hay (2009 Audi A5 3.0 Tdi S-Li)

I had my 318d M Sport 143bhp remapped by Simon about 6 months ago now. All I can say is THANK YOU!! The car is a completely different machine to standard and still to this day puts a massive grin on my face. I have the lowest model 2008 BMW 3 Series M Sport (the 318d) but it now has as much power as a new 320d and has maintained it's fantastic MPG figure. Whenever I have anybody in the car they cannot belive it is a 318d and this gives me huge pleasure! Thanks a million.

Mr C Hardy (E90 318d 2008)

Simon ,Just a thank you for remapping the 335d, what a difference to an already fast vehicle, the power delivery is so much smoother and responsive, there's a real push in the back when you floor the load pedal…..Just to emphasise the difference in performance, the 30 – 100 time before the remap was 10.7seconds, it is now an astonishing 8.8seconds, that's faster than my previous RS4 & 350bhp Evo and it's all done in such a smooth & unassuming manner, a very happy and smiling customer,regards Kenny.

Mr K Yates (BMW E92 335d 2008)

Hi Simon ,just to say thanks again. Car is running superb – smoother with greater power and a better uplift. Regards. Alan

Mr A Campbell (Volvo C70 T5 2.3T Conv)

Thanks for the remap, I got my BMW 318d looked at and now it is greatly improved having gone from 120 to 155+ BHP. I took it to Wales on a job recently and had a chance to see what it could do through the twisting hillside roads. Whereas before it was sluggish and slow coming out of corners, now it picks up speed and accelerates into the next corner. Great fun and it brings out all the other qualities of the car such as the braking and handling. It's just as good on the motorway as well, getting up to speed quickly on the approach road so I can choose where to slot it in on a slow lane full of HGV's and accelerating in 5th and 6th in the fast lane where it struggled before. My average MPG is pretty much the same getting 45+ MPG on urban and A roads and 50+ MPG on dual carriageways and motorways. All in all money well spent and cheaper than getting the next model up, which is what I was considering doing before I gave EMAPS a call.

Mr N McLeod (BMW E90 318d 120bhp)

Hi Simon, just a quick note to let you know the map in my x6 is working very well indeed, the mid range has a massive improvement over std, and i think the mpg has gone up a bit as well!!The car drives much better now, its much more " Alive" so well done on that man! I will get you to do my Vectra and Audi when i get back onshore in about 6 weeks, Thanks again for a good job well done. Best Regards Robin.

Mr R Galloway (BMW X6 35d)

As I live in the sticks, I needed an 4WD to help me cope with the harsh winters so sold my 5 series diesel and purchased a 3.0TDI Quattro A6. I was a little disappointed with the A6 on the grounds that it seemed to lack drivability and torque, so after after several months, I eventually decided to go for a remap. I looked around on Audi forums and could only find the Bluefin remap at a silly £450, which seemed to deliver less torque than E-maps. On the whole there were few recommendations for Audi remaps and having seen what a great reputation E-maps had with the various BMW forums I took the plunge. First of all, I have to say Simon was extremely friendly, offered me a decent cup of coffee and then went through the cars diagnostics to check for any error messages before applying the remap, so 10/10 for customer service. As for the re-map itself, it has completely transformed the car, making driving enjoyable again. In 'Drive' mode, the car remains fairly sedate and potters around as normal; however, as soon as you select 'Sport' mode it becomes a different car and pulls like a train. It's not just the 0-60 that has improved, but right through the range and from 40-70mph and 70-100mph. Sixth gear is no longer a flat and lifeless 'overdrive', but produces loads of torque for overtaking on motorway drives. I've also noticed an improvement in fuel economy, which is probably because you only have to gently depress the pedal in Sport mode to deliver the power, so kick-down is less frequently needed, plus the car doesn't need to continuously drop a gear to deliver the power, thus saving on fuel. The A6 is now fun to drive with bags of torque that you can actually feel. Definitely a recommended remap to all Audi 3.0TDI drivers.

Mr C Hough (Audi A6 3.0tdi Quattro)

Hi Simon, Thanks again for a Stirling effort remaping my E91 335i. It has completely transformed the car into a real animal whilst retaining the factory smoothness and drive-ability. A little ding dong against a Nobel M12 confirmed my thoughts that it really is a rapid beast now, I don't think the Nobel driver was too impressed with the ease that I hung on to his bumper though! Keep up the great work, no doubt I will be using your services again.

Mr S Edwards (Newbury) (BMW E91 335i)

Hi Simon, just a short note of thanks for the time spent this week remapping my 325D E91. After doing lots of research into recommended mappers on various forums I settled on your services, and I'm glad I did. Very friendly, extremely knowlegable and patient with my ever so non-technical questions! Scaringly, you actually found that my car already had a map installed (albeit very amateurish), but once you'd done your magic and overwritten it and I got chance to drive what can I say – it's a totally transformed car. Smooth, powerful across the full rev range and boy does it have some pull. Night and day comparison! Wouldn't hesitate to recommed your services. Thanks a lot.

Mr A Dale (BMW E90 325d 197bhp)

Hi Simon, just to let you know that the transformation of the Jag is amazing. Loads more power, and now evenly spread throughout the rev range. The fuel consumption is also better, but I wont notice this so much just now as Im using the extra pep a fair bit !!!! Many thanks for your time. Best regards Mr E Hay

Mr E Hay (Jaguar S-Type 2.7d V6)

Simon recently re-mapped my 535D & I would recommend E-Maps services whole heartedly. He arrived on time with a beaming smile and his enthusiasm for all things automotive was immediately apparent. He talked through the whole process and was more than happy to have me sit alongside while he did the job in a most professional manner. As for the re-map itself, I cannot understand why BMW do not ship their cars mapped to their true potential from the factory although if they did Simon would be out of a job. The 535D is good to start with and I am sure adequate for most owners needs however the remap just transforms the power delivery. It's not "kick in the pants" stuff but diesels never are. It's just a linear surge of acceleration from just over tickover to the redline. Thanks to the additional torque there is less kick down and in no way does the engine feel like it's being stressed. Overtaking is absolutely effortless and you just cant help smiling every time you press the throttle. Money well spend and good value too. There's no higher praise than a recommendation and in my opinion E-Maps has to be the best in the business. JR Helensburgh

Mr J R Helensburgh (BMW E60 535d M Sport)

Hi Simon, just a note of thanks following the remap of my car last week. What a difference it has made. The engine sounds and feels so much smoother. The most noticeable difference is the response when you put your foot down, regardless of the speed you are at, the car pulls the road underneath you with so much more torque and power. Well worth it from every aspect. It feels more like what the car should have been like systraight from the factory. I feel great everytime I see an open road to let her breathe. The economy has not improved, but I am sure that will change once I calm down a little. Would recommend without hesitation Thanks again Simon and E-Maps, cheers Tamer.

Mr T Bashawi (BMW E46 330cd)

Hi Simon, just a quick note of thanks for your recent job on the car. It's made a difference most noticeable in midrange, pulls much more strongly and doesn't stop!, much more fun. Haven't really been keeping an eye on consumption but not too fussy about that anyway. Hope you're well and cheers again, Andy

Mr A Purdon (Vw Toureg 3.0 Tdi)

Hi Simon, Just a note to say thank you for the down to earth way in which you carried out the remap to my 535d. It was easy to arrange a convenient (for me) appointment for you to come to Manchester. I also liked the way you were more than happy to let me sit alongside you in the car whilst you were doing your technical wizardry and you talked me through everything. As for the results – it's a week since it was done and the performance was pretty good in standard tune, but since the remap it has gone to the next level. It pulls much stronger from lower down the rev range and the performance in 2nd/3rd gear is as good as most things I've driven……impressive stuff! The fuel consumption is certainly no worse and it is possibly a bit better than it was, so there is absolutely no downside to this modification and the price is excellent value too, Thanks again, Steve

Mr S Barlow (BMW E60 535d 286bhp)

Hi Simon, feedback from Wednesdays Re-map. One Word ……………Awesome !!!!! The remap was performed in a very professionally and relaxing manner. Simon explained in detail each step of the process as the work was carried out. Car is performing superbly right across the range of driving conditions that I encounter up here in Aberdeen. The power delivery is smooth and precise and also drives better and is more responsive. In fact the whole feel of the car has been improved. Fuel return looks to have increased by 3-4 mpg. But a drive down to Ayrshire next week circa 190 miles (one way) so I should see the mpg return. In the whole the work was carried out professionally and the times stated by Simon (arrival time and work requirement times) were spot on. I'll now have to invest in staggered 19″ Alloys. I'm sure this will improve the car handling and comfort as I run RFT's at the moment. I have discussed with some of my mates and hopefully will convince them that a re-map by yourselves is well worth the investment. Wishing you guy's the very best of luck for the future. Keep up the excellent work, Mike.

Mr M Smith (BMW E60 535d M Sport)

Thank you to E-maps for the excellent service and remap of my Mercedes G-Wagen. Very pleased with the better mid range performance and also the slight (it is a 5 litre V8 after all!) improvement in fuel consumption. Thanks again.

Mr Banister (Mercedes G Wagon 5.0i)

Extremely pleased by the service provided by Simon from E-Maps for my E60 530D. The power and torque is now much improved. I also had the Diesel Partical filter removed prior to the re-map but was not aware that this would leave me with a booming sound. Simon programmed the Diesel Particle Filter out of the software and now its totally switched off, consequently the booming sound has gone. A very professional outfit, and more importantly these guys have the mechanical as well the technical knowledge in dealing with modern cars. Simon also highlighted some small problems which I was unaware of on the test drive/full diagnostic check. Would use again. Highly recommended!!

Mr Choudry (BMW E60 530d)

Hi Simon, Just thought I'd drop you a quick line to let you know how happy I am with the remap you did a few months back now. I can report that the car has noticeably more in-gear pull than previously and top end seems a little easier too. Not a whole lot can keep up with me if I so choose and license damaging speeds are ridiculously easy to obtain, which necessitates careful eye on the speedo! My main reason for this e-mail is to report to you that the fuel economy has gradually crept up over the months as I have slowly stopped giggling with joy whenever I accelerate (not completely over this yet I must admit). Previously I had an OBC economy average of 39ish MPG over a few thousand miles. In the 4000 miles since the remap this has increased to 43ish and in the last 2 months my calculations based on brim-to-brim fill ups has given a 'real' 42.4 mpg. Amazing figures. This is predominantly motorway driving as you can imagine! Thanks again for your excellent service and communication when we were organising our meeting.

Mr C Gillett (BMW E90 330d 231bhp)

Hi Simon, this was the second time I have used your services, and once again the service was first class and the car has been totally transformed with your remap, more responsive throughout, and even better/more miles to the gallon. I cannot recommend your company enough and keep up the good work! Regards Lee

Mr L Allen (Chrysler 300c 3.0CRD)

Just had my E46 330d M Sport Coupe re-mapped today and despite the fact that it was p*ssing it down when I left work – all I can saw is wow! – I can see why many people have had these done – just wish I had done it earlier! Click here for more information.Mr Heaton (BMW E46 330d 204bhp)

Hi Simon, well it been a few weeks with the remap and it is AWESOME! Thank you for your detailed attention on my car. I have recommended you to a few more people,see you again, Andrew.

Mr A Barker (BMW E70 X5 4.0d)

Hi Simon, Sorry for not getting back to you sooner. I haven't driven it extensively yet but I can say I am delighted with the remap so far. From having a remap done before on my 170bhp Sirocco wasn't expecting there to be such a big difference. The throttle response has been greatly improved which is especially noticeable at lower revs. The flat spot that existed between 2000rpm and 3000rpm is no more. These were the two things I was hoping the remap would sort out so couldn't be happier. Perhaps a bit of a cliche but it feels like a different car. All of the torque is still there (and some!) and it does feel a lot quicker. Its quite a difficult thing to sum up but basically I would say the power delivery is much smoother and it pulls really strongly all the way through the gears. I have a few longer trips coming up so Ill get an even better feel of it. If you want to know what my wife thinks, "Feels better, less clunky" was what she sent me in a text earlier. I would say that's a thumbs up all round! Cheers, James

Mr J Norris (BMW E91 330d)

Hi Simon, Just to let you know after you left today I had the opportunity to give my 335d an extended test run, and what a difference! That drop-off in 3rd gear under hard acceleration is now just a memory with consistent hard pulling linear acceleration for as long as I dare keep the foot planted. Even after my E46 M3, this is now truly quick. More than I expected, and my expectation was high. Terrific. Thanks again.

Mr D Daniel (BMW E90 335d)

A truly great modification! Considering the time it took its left me wondering why VW doesn't send the cars off the production line like this? Every claim that was made has been delivered on, the power delivery is much more progressive, the flat spots have all but disappeared, fuel economy has slightly improved, the engine seems to run a bit quieter and the improvement in performance is obvious and satisfying. I would highly recommend E-MAPS services, Mr R Ball, Sales Manager www.adrianflux.co.ukMr R Balls (Adrian Flux Insurance) (VW Golf 2.0tdi 170bhp)

I was so delighted with the remap Simon carried out on my previous A4 (1.8 T Sport) which actually enabled me to sell the vehicle speedily I had no hesitation on adding another to my 06 plate A4 2.0 TDI Sline 140. Now producing 175 bhp, in line with the premier factory model (2000 more from new) I simply never get bored of the 400nm torque and pure fun it brings with it. No more losing out to all the reps in the 1 Series BMWs. Money well spent.

Mr D Cullen (Audi A4 2.0tdi 140bhp)

Hi Simon, just a note to say a BIG thanks for the remap you did yesterday – I have a big grin on my face now! Having driven around a bit more it's only now that I really appreciate the difference it has made – it is definitely noticeable. You are a true professional and certainly know all your stuff (thanks for the extra diagnostics that you ran by the way). You provide an excellent, friendly service and I would recommend you very highly to anyone. Thanks, from a very happy customer!

Mr G Ponte (BMW E46 330d 204bhp)

Simon brought his mobile brilliance to my workplace, and with half an hour of technical wizardry-pokery with his laptop and his magical blue lead resulted in an 100% increase in the giggle rate of acceleration, and an immediate requirement for the start of a savings fund for new rear tyres as the car now wheel spins under full acceleration in second gear! Highly recommended!

Mr Jon Hodgson (E90 330D M Sport Auto 231bhp)

Car is awesome; you have transformed it. The flat spots have gone, there's loads more torque instantly on tap, you can feel the extra power push you into your seat and the engine note now has a lovely growl and whistle! Best of all, the power and torque curves feel just as flat, so these features have been preserved, which was important. The car easily deals with putting the extra power down. The car should have left the factory like this.

Mr S Matthews (VW Golf Mk6 2.0TSI 210bhp)

Simon, I would just like to say how happy i am with the remap you did on my 335d on Saturday. It drives so much better and on the way home i got wheel spin when accelerating from 50mph. Thanks again.

Mr M Dennis (BMW E90 335d)

Just thought I would drop you a line to say thanks again for the work done on the car, I have left it a few weeks to give me a chance to test in most circumstances. I had read many a post saying how the car had been transformed, more responsive, etc etc  and still was a little cynical about it but thought I would give it a try. Well I will admit that most of the comments are true. The car has better response than the 120d long term courtesy cars that I had in the past all be it not by much (pretty good when considering the 118d is 143bhp & 300Nm against the 120d which is 177bhp & 350Nm) . The throttle is less flat and the power is there cleanly from around 2000 up to about 4000rpm which is a good improvement and even outside of those figures there is a noticeable difference for the better. I have not really seen an improvement in economy on my usual commute but must note that having covered over 500 motorway miles over the weekend at just shy of 3 figure the car returned 49mpg which in my mind is very good and would be hard to beat. Top service and will recommend you to anyone.

Mr Richard M (BMW 118d 143bhp)

Hi Simon, Re-work on BMW. I have now been able to properly road test my 118d and would like to thank you for the work carried out. It has made an amazing difference to the car. You have done an amazing job and was prompt and courteous whilst doing it I would recommend you to anybody else any time

Mr P Needham (BMW 118d 120bhp)

I have had my Mercedes 2.2 109cdi for 2 months now, and found it underpowered when laden with my kit, I was unable to find either a 111cdi or 115cdi with my specifications and price range……so I contacted a renowned Mercedes & BMW tuner I have used before E-Maps who travel to you, I have used Simon before and is reputation and maps are second to none. Click here for more information.Mercedes Vito 2.2cdi 109cdi

Simon, just want to give you some feedback I have posted on the www.mytreg.com forum regarding fuel consumption. On one journey I got an extra 109 miles to a tank !! Click here for more information.VW Touareg 2.5tdi

Simon, just want to thank you for the work you did on my new Mini 1.6 Diesel. The difference is staggering. Click here for more information.Mini 1.6 Diesel

I am very pleased to tell you that Good Old Simon from Emaps has done himself proud again !! My 330d manual 184bhp M Sport Touring has had Simon's magic worked on it and to say I am pleased is an understatement. The car was always quick as standard but after a year of ownership I was getting a little bored with the power and its delivery.

BMW E46 330d 184bhp

Hi Simon, just want to let you know how pleased I am with the remap you did on my 335d and the results when the car ran on the dyno. Click here for more information.BMW E92 335d

I linked up with Simon from e-maps this morning for my third car to be mapped by him. The first two were both petrol variants (E36-323i/E46-M3) Whilst these maps didn't deliver massive performance increases, the cars certainly both drove a hell of a lot better. Click here for more information.BMW E92 335d

Had the BMW E46 330d Touring remapped on Thursday and to say I'm pleased is an understatement! Click here for more information.BMW E46 330d 184bhp

Just wanted to share my experience of engaging Emaps to work on my 535D just earlier this week. I've only owned the vehicle for a couple of weeks (a 2007 LCI 535D Sport Touring), yet couldn't resist the tempting numbers and drive-ability gains that were talked of on this vehicle with a well implemented remap. Click here for more information.BMW E60 535d 286bhp

Just thought I would share my thoughts and feedback on the remap Simon did for me at the beginning of the week. As everyone else has said I found Simon to be a very nice bloke, obviously very knowledgeable and thorough. Now to the bit everyone's waiting for. I was already really happy with the way my car drives. It's only done 31,000 miles so really just feels nicely run in. I wasn't looking for max power or torque, just more of the same in terms of how the power is delivered etc. I just wanted the car to be as good as it could be. I certainly haven't been disappointed!

Mr S Courtney (BMW E46 330d 204bhp)

Hi Simon, Thanks again for yesterday. Extremely happy with my remapped E60 530d Sport. Did some time tests today on the back road coming home from work; Before 0 – 60mph = 7.1 secs 60 -100mph = 8.9 secs After 0 – 60mph = 6.2 secs 60 – 100mph = 7.7 secs. Thanks again !!

Mr D Kaiser (BMW E60 530d Sport)

Simon did my 535d today and what can I say – well not a lot other than WOW! The car is transformed and I really mean that. Here are the differences I have noticed: At low throttle the car moves off quicker, throttle feels more sensitive and it feels smoother. The smoothness I think is a result of me using less revs to make progress, as it has more torque now I give it less throttle to move off.

Mr J Gabriel (BMW E60 535d)

Just to let you know this is the second car you have done for me and you've done yet another great job. Car was great before but now even better.

Mr A Winson (Alpina B10 4.6i V8)

Can't tell you how pleased I am with the car. It's transformed – responsive, smoother and just better all round frankly. It was interesting that there was a map already on it – presumably done when the Milltek exhaust went on and it's a graphic illustration of the difference between good and bad work in mapping. What was on there was lumpy and wheezy. What a difference. You did a great job on my E46 M3 and the work on the R32 is as good if not better – thanks.

Mr S Mcfie (VW Golf 3.2 V6 R32)

My BMW 535d was a great car, now its simply amazing, the pull through the gears is almost unbelievable, the power never ends, with super smooth running and better mpg you can't go wrong. Thank you E-maps I just can't wait to get in the car again!!

Mr P Jones (BMW E60 535d)

You have given me a dream car. It will really move when necessary but, on my latest trip to France, driving 120-130 kph on Autoroutes and close to the 90kph speed limit on other roads, I averaged 61.3 mpg over 1800 miles. I admit that when I got back to Dover I did keep the speed down on the M20/M25/M4 to about 65mph up hills, but that was partly because I had over 100 bottles of wine in the car! On the M25 it was about the speed everyone else was doing anyway. The smoothness of the general running, and the acceleration available whenever I needed it, made the whole trip a delight and even now that I am back driving short, stop-start, runs I am managing about 58mpg, not bad for a 1500Kg car.

Mr D Croucher (Citroen C5 1.6hdi 110bhp)

Just a quickie  email to say thank you for carrying out the remap on my BMW 320d car on Weds 1/10/08 Phew ! what a difference, the car has come to life. It is now so responsive when I need it to be.

Mr B Markham (BMW 320d 177bhp)

Simon, just a quick note to say how pleased I am with the remap. The power comes in earlier and the extra shove is really noticeable, transforms the car in fact. Fuel economy is better when cruising and there's a total absence of smoke. I'm well pleased and enjoyed chatting to you during the install.

Mr A Meredith (BMW ED90 2.0d 163bhp)

E-maps reputation is well deserved – great communication beforehand, excellent customer service on the day and genuine interest in the performance of the car afterwards. The results have been excellent. Before the remap my 530d felt a little flat-footed and the throttle response on/off in nature. Now the power delivery is much more progressive and far beefier in the mid range, with no discernible negative effect on fuel economy. My car now has power to spare for all driving situations. Highly recommended.

Mr K Buttery (BMW 530D)

We're well happy with it, what a difference, wish I'd done it before. There's more urge in first gear, which is a bonus for getting out of London junctions or joining roundabouts and it is a lot smoother to drive, which makes it easier, and is pleasing. The main difference though is a nice easy spread of increased power all through the range, including nearer the top end of the rev range, which to be honest I wasn't expecting. It behaves a bit more like a petrol car which gives you a lot more confidence on 'A' road overtakes. It's also got rid of that "do I take 3rd and run out of steam or make do with 4th and not have enough initial shove, moment", because 3rd will now rev if you had to…or..4th has more grunt anyway. The other thing is the 50 -70 figures have been transformed (as have the higher speed ones) and I don't need to bother changing down to 4th, just leave it in 5th. Then to top it all, despite only having driven it once on a long journey (and thrapped the hell out of it), I'm already noticing at least 2 to 2.5 mpg improvement, so probably more to come.

Mr G Westworth (Jaguar 2.0d 130bhp)

My new Mini Clubman diesel was pretty flat before Emaps came, now it pulls very strongly in the higher gears, especially in 6th on motorways. Economy has also improved from 55mpg to 61mpg per tank, if I drive it as before. The performance gain alone has made me want to keep the car!!

Mr A Butterworth (Mini Cooper D Clubman)

Just wanted to say how pleased I am with the remap of my Citroen C5. Performance is massively improved (thank goodness)

Mr N Mills (Citroen C5 2.0hdi 90bhp)

Just to let you know how pleased I am with the re-map. It really has transformed the car, much more than I thought it would, no flat spots, always has power, no need to use kick-down. Thanks very much for a Brilliant Job.

Mr A Winston (BMW 540i)

Hi Simon, just a quick note to add to your Testimonials, you came and carried out the re-mapping at the right time, the difference is fantastic much more pulling torque up hills at rev range 3000-4500 rpm better fuel consumption and flat spot eliminated at low rpm thanks again will recommend you. Keep the good service up.

R Waterhouse (Land Rover Discovery 2.7T)

Just a quick note to say thank you for the work carried out last week on my BMW 118i. I took the car on a run down to Portsmouth (approx 100 miles each way) this weekend and was pleasantly surprised by the very obvious increase in mid-range acceleration, and after a few days use the fuel economy is actually better than before!!!! I used to get about 35mpg on a run up to Yorkshire but today got 39.7mpg, I have never had this before..and all with improved acceleration!!!! Thank you for a job well done.

Michael Bristol (BMW 118i)

My car was remapped by another well known tuner but I was not entirely happy with the way the engine started to sound when pushed, and the non-linear manner the extra power was being delivered. When driving in Europe I became aware of the lack of pull whilst cruising in top gear when ever I came to a steep section. I decided to try a different tuner, one I had heard high praises for on some forums. On hearing my concerns, Simon from E-maps kindly offered to treat my car to one of his maps, including a diagnostics check, and if I didn't think it was an improvement over my previous re-map, he wouldn't charge. Well, Simon delivered not only a better map, which I road tested for myself on 3 test-runs with Simon in the passenger seat, but my engine went back to sounding turbine-smooth and the car felt fantastic, much better than before. Simon left me with the impression that he would not be happy until I was entirely happy. Every question I had for him was answered. Every email replied to promptly. A thoroughly professional and helpful guy. My car is more responsive than before, delivers buckets of torque, and is now a joy to drive. Having experienced the difference in service from two tuners , I would advise to chose carefully who you go with. Avoid anyone who makes loud claims. I am totally satisfied now, and couldn't recommend E-maps enough.

Mr J Singh (BMW 330d 184bhp)

Thanks for attending our garage in Surrey and remapping the car. We are very impressed with the results, pulls so much harder and much smoother. Definitely recommend !!

Mr J Rothwell, Skoda Dealer, Surrey (Octavia 1.8T)

Just wanted to let you know that I'm very pleased with the remap on my Audi A6 Quattro, its got so much more torque and power that its feels like a different car, acceleration has definitely improved a lot 0-60 down by about 1 sec and in gear acceleration was good before but now is not far off my previous BMW E46 330d. Fuel consumption has so far remained unchanged and I think if I drive with slightly less enthusiasm then I should be able to improve it. I would not have a second thought in recommend.

Mr D Wilson (Audi A6 2.5tdi)

The difference the remap has made on my BMW is amazing. Motorway driving is much more relaxed and less gear changes. I have to honestly say its the best performance upgrade I have ever had.

Mr O Hass (BMW 530d)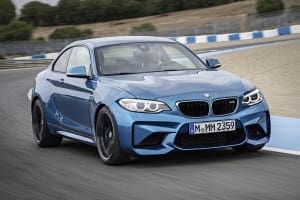 BMW F series models including the 1 Series F20, 3 series F30, 5 Series F10 and many more including petrol and diesel models.
BMW's new 3.0 twin scroll turbo engine N55 to replace the earlier N54 using Bosch MEDV17.2 engine control unit now available for remapping. Gains are impressive some 64bhp and 100nm of additional torque.
VAG (Audi, VW, Seat, Skoda) ne
w models added using Bosch EDC17 and Siemens Simos engine control units directly through the diagnostic port, no need to remove the engine control unit.